Your Travel Team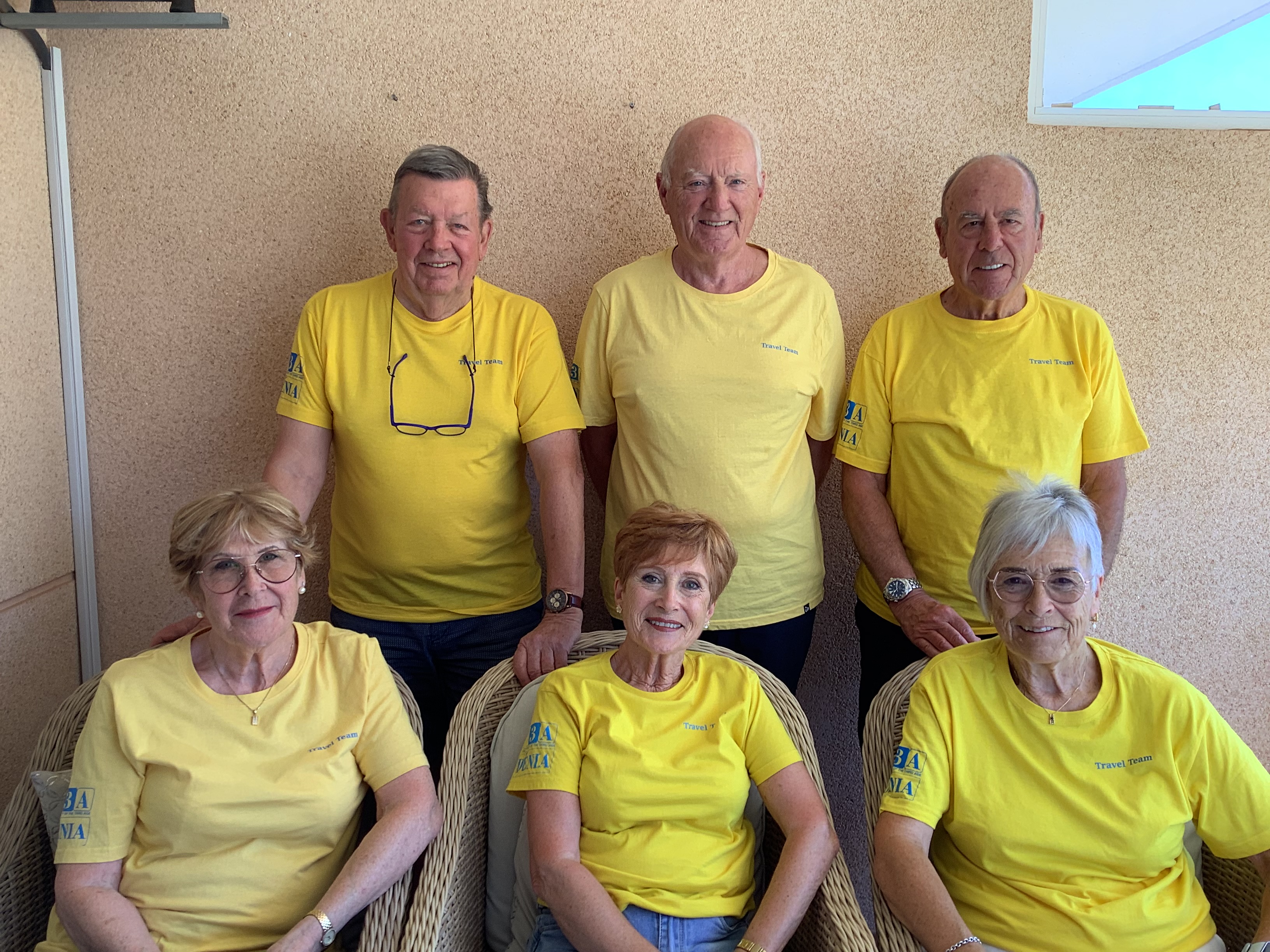 L to r: Graham Cromack & Chris Whitehead. Front: Ginny Whitehead & Liz Jones

Our aim is to provide our membership with a wide choice of value for money trips to suit all pockets, within the limitation of minimum numbers required to make a trip viable. As well as being friendly and fun, we endeavor to make our trips educational/cultural in line with the U3A ethos of continued learning and sharing experiences.

Here are the trips we're planning for this year:

10 February: Craft brewery, lunch and the Borgia Palace in Gandía. The trip is full but you can add your name to the waiting list.

31 March: Albufera rice fields with lunch

12 May: Elche with lunch and a visit to the Pikolinos shoe factory and museum

June: we're still researching a day trip

6 - 16 September Mediterranean cruise. The trip is now full.

October: a bodega visit with lunch.

November: day trip to Valencia for Christmas shopping, then lunch in Port Saplaya

December: Christmas break.
-



Craft beer & the Borgia Palace
10 February 2023
Génisis Craft Beer Brewery was started just 10 years ago in Favara, near Cullera, by the Vendrell family. They pride themselves in producing organic craft beers using locally-produced organic oranges and rice from their own estate. After a tour of the brewery and explanation of the processes involved, we'll have tapas while tasting three beers. One is made with organic oranges, another from orange blossom and rice and the last one has been matured in American oak barrels that previously contained bourbon. How's that for something different?

After the visit it will be time for lunch. Restaurante Arroceriá Reno is near the beach in Gandía. Our starter will be Fideuá Gandiense - a famous local paella dish made with fine pasta instead of rice. Then we have a choice of:
fillet of veal
chicken with garlic
sole or grilled squid

We finish with a choice of postre, and the meal includes one drink and a coffee.

Fed and watered, just a short drive away is our final destination: the Ducal Palace in Gandía. Built in the 14th century as a fortress and home for the Dukes of Gandia, it became a palace in 1485. Our guide will take us around the rooms and explain the Borgia's place in history. The Palace is in the old town, and the closest the coach can be parked is a 15/20 minute flat walk away. It's a long day with a lot of standing and walking involved, but very worthwhile.

We should be back in Denia by around 6pm.

€48 - €50 per person, depending on numbers

The trip is now full, but contact Ginny at travel@u3adenia.com if you would like to go on the waiting list

You (and anyone you're booking for) must be a paid up (2023) member of Denia U3A.

This event is fully booked.
Pick up time from:
New Marina Denia - 8.45am
McDonalds Denia - 9am
Mas y Mas Ondara - 9.15am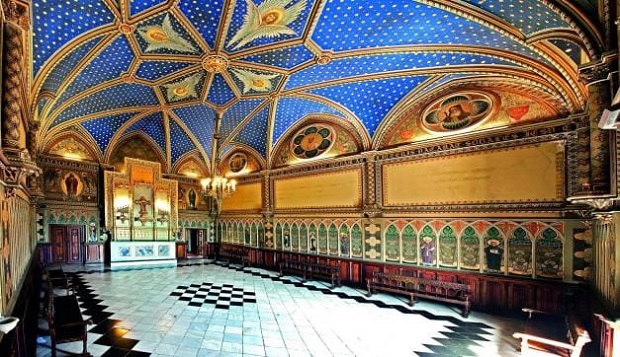 U3A Go Cruising again
6 September 2023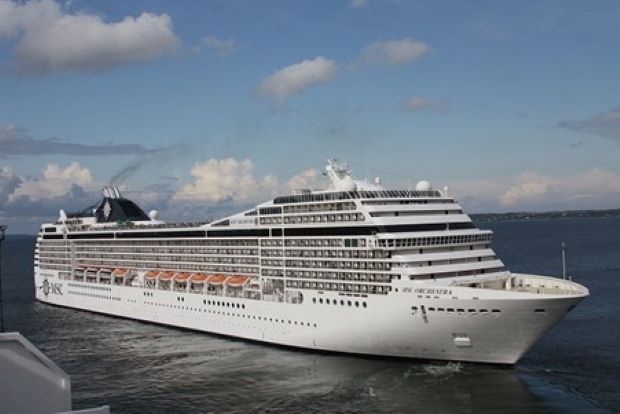 Departing on 6 September 2023 and returning on 16 September 2023
11 days/10 nights

MSC Orchestra was launched in 2001 and refurbished in 2021. It's half the size of the Costa ship we cruised with last time, so not so far to walk around the ship. We depart from Alicante and call at the following ports:
Mahón, Menorca
Olbia, Sardinia
Genoa (for Portofino), Italy
Marseille (for Provence), France
Málaga
Cádiz
Portugal
Alicante
There are two 'at sea' days.

Our package includes:
Drinks package
Tips and gratuities
Insurance
Transport to and from the port

Facilities
On MSC Orchestra there are five restaurants and nine bars. There is a spa, a solarium, a jacuzzi, a gym, a casino, three swimming pools, a jogging track, a bowling alley, a mini-golf course, a card room and a library.

You have the option of eating in the buffet restaurant or in L'ibiscus. There are three other restaurants on board which require a surcharge, including Shanghai Chinese, Italian gourmet and La Piazzeta for the finest pizza outside of Naples!

Our drinks package includes basic spirit brands, wine by the glass, beer, popular aperitifs, water, coffee, tea and soft drinks and some cocktails.

The Covent Garden Theatre is the venue for top quality shows, which are performed twice nightly. There is live music, dancing etc in the bars and throughout the ship, and don't forget the card room and library if you prefer some peace and quiet. On our cruise, there are two formal gala nights.

Excursions
We have decided not to involve ourselves with excursions on this cruise. They can be easily booked on board the ship on arrival.

The following prices are based on 50 travellers:
Price per person:
Inside - Double €1354 Single occupancy €2109
Ocean view - Double €1531 Single occupancy €2427
Balcony - Double €1802 Single occupancy €2916

PLEASE NOTE THAT THERE ARE ONLY BALCONY CABINS AVAILABLE NOW

Payments
These will be made in three instalments: €500pp by 11 February, €500pp three months before sailing and the final payment two months before sailing.

Very important note for single travellers:
In line with many cruise companies now, MSC Cruises cannot confirm how many single cabins they will give us until we have confirmed the bookings. We will then allocate them on a first come, first served basis, so book early!

Travellers with reduced mobility
Wheelchairs are available for guests' use for emergencies or when embarking and disembarking only.


To take our trips, you and your travelling companions must be fully paid up members of U3A Denia for 2023.

To book, contact Ginny: travel@u3adenia.com
with:
your name(s)
pick up point - Denia New Marina, McDonald's or Ondara.
Disabled requirements
Any special dietary needs

For any other queries, please contact the Cruise Organiser direct: graham.cromack@sky.com




There are 14 places left for this event. You must sign in to book travel events
Pick up time from:
New Marina Denia - To be advised
McDonalds Denia - To be advised
Mas y Mas Ondara - To be advised